On Sale
GRAVE ROBBER "I BELIEVE IN GHOST" HOT SAUCE
October 18th 2021 - Gemini Crow Hot Sauce & Indiana native horror punk icons, GRAVE ROBBER have collaborated on a ghostly elixer entitled, I BELIEVE IN GHOST. Touches of citrusy lemon & lime battle the mighty Bhut Jolokia Ghost Pepper heat in a devilishly delicious small batch hot sauce. 

BAND BIOGRAPHY:

     Shambling, unblinking, unthinking masses of the dead - looming forward with but on pressing, dominating goal; to devour your brain and absorb your essence. While Fort Wayne's finest in horror punk have this goal of cranial domination in common with hordes of walking dead, they are anything but shambling or unthinking. Rip-roaring with the fury of a foam-mouthed and frothing werewolf, Grave Robber bring a unique, hardcore-tinted feel to their hard-hitting brand of horror punk that will make fans of aggressive punk from The Misfits to the theatrical presentation of Alice Cooper rejoice.
     Hard at work horrifying the masses since 2005, Grave Robber have been anything but idle. Combining bouncy, catchy percussion with riffs and guitar solos as sharp as Dracula's fangs, Grave Robber's rugged and raunchy releases - "Be Afraid", "Inner Sanctum", Exhumed", "You're All Gonna Die", "Straight To Hell", and "Escaping The Grave" - have garnered these horror rockers well deserved press from acclaimed punk and metal outlets alike for a good reason. Each song by these prolific punks creates an immersive and haunting atmosphere that has listeners so engaged that they are constantly glancing over their shoulders wondering if Grave Robber is coming for them next.
LINKS:
FACEBOOK CLICK HERE
INSTAGRAM  CLICK HERE
LISTEN ON SPOTIFY CLICK HERE
Customer Reviews
01/07/2022
Dale

United States
This needs to be on an episode of Hot Ones
After a very minor snafu with shipping (which was taken care of with courtesy and great service) I got my two bottles and I must say this is probably the best hot sauce I have had in a very long time. Hot yea but nice complex flavor, which is what I want. I even regretted not taking a bottle with me when I recently went to Hooters for wings. Keep a bottle at work and home. Will definitely make this a staple in my pantry. 11/10. Great job (also goes amazing with the lates music from Grave Robber...)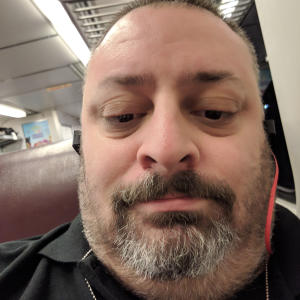 DK
12/29/2021
Donn K.

United States
Bam!
Really nice kick of heat. Makes any chili just so much better. The sauce will wake the dead.
12/22/2021
Lori S.

United States
I believe in hot sauce
Nice hot sauce, not too hot for a ghost pepper sauce with just the right amount of sweet.